Custom Blinds in Kansas City
Blinds
The Window Fashion Store is Kansas City's own designer, supplier, and installer of custom blinds. Our high-end selection provides you with the opportunity to bring privacy, security, fashion, and simplicity into your home or business! With our selection of window fashions, we provide ideal solutions for each of our client's needs. The Window Fashion Store is here to help you create the perfect atmosphere in any room of your house or office. Whether you're looking for blinds to insulate from the sunlight, to modernize your blinds with motorization, or to match your existing décor, we have the selection to meet your needs. Get in touch with us today to learn more about our custom blinds or schedule an appointment in Kansas City!

Our Custom Blind Services
We specialize in custom blind supply, design, and installation. We will work with you to find solutions that fit the needs of your home or business!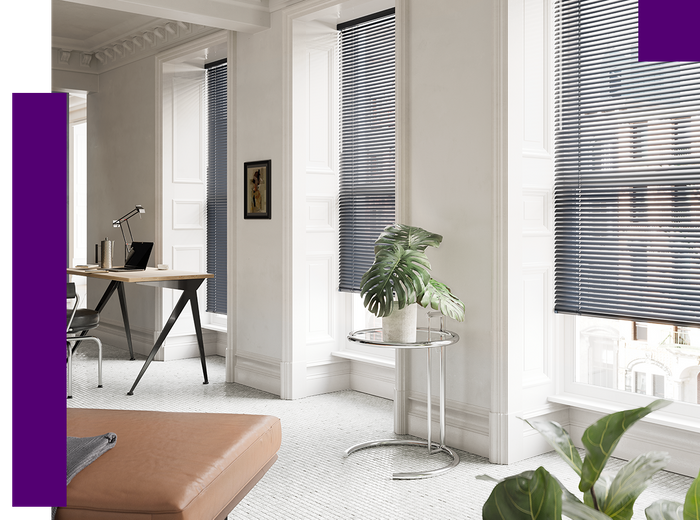 Blind Supply
The Window Fashion Store specializes in a range of custom window treatments, including blinds. We are dedicated to helping our customers find the perfect window treatments that will not only bring beauty, style, and comfort into their home but also privacy, light control, energy efficiency.
Our custom blind selection offers a wide range of materials, including traditional wood, faux wood, and aluminum. Customers may also choose from various control systems to best suit their individual needs, including easy-to-operate manual controls or motorization.
Blind Design
Tired of cookie-cutter options when it comes to blinds for your home or business? Our in-house design experts at The Window Fashion store will help you design custom blinds to fit your precise needs. We offer custom blinds in a variety of materials, colors, control options, and textures. With our wide range of customization options, you can create the perfect look for your home or business.
Blind Installation
In addition to window blinds supply and design, The Window Fashion Store provides installation services. Our certified installation specialists will install your window treatments to perfection, ensuring a secure and proper fit. We understand each window décor project comes with a unique set of requirements, so we provide one-on-one consultations to ensure the window treatments are installed correctly. We'll ensure proper measurements, connections, and adjustments for a perfect fit.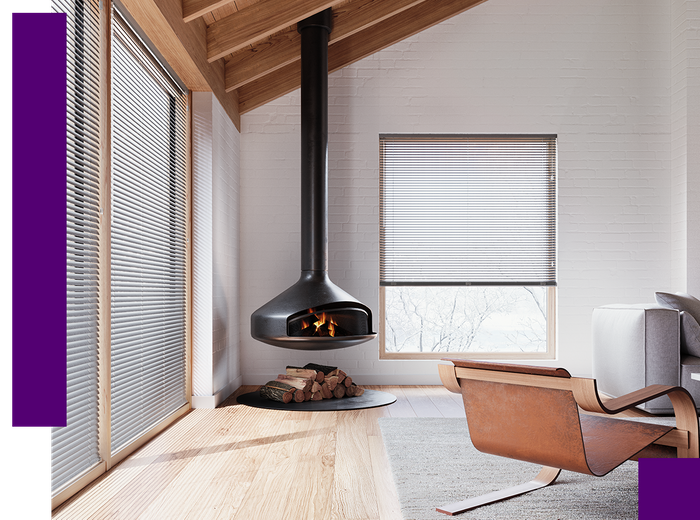 Why Choose Our Custom Blind Services
When you choose The Window Fashion Store as your custom blind installer in Kansas City, you can expect:
A wide range of high-end blind options

Customized services to met your specific needs

Complete design, supply, and installation services

Professional guidance and advice
Get in touch with us today to learn more about our blind installation process or to schedule your design quote!
Benefits of Blinds for Your Home or Business
From light control to insulation, blinds offer many advantages for your home or business. Our window treatments can help reduce energy costs by blocking the sun's rays from entering a room, providing privacy and security, creating an inviting atmosphere, and improving the overall aesthetic of a space. Our blinds not only improve the look and feel of a room but also provide added security with safety features such as cordless operation.
Our Design and Installation Process
We know that hiring a blind contractor for your window blind needs can be a bit intimidating. That's why our team here at The Window Fashion Store in Kansas City is here to walk you through our process.
If you're interested in our custom blind services, reach out to our team of experienced designers. Our designers will then come to your home to take measurements and write up a quote on the same day! If you choose to proceed with the quote, you'll then be asked to sign and pay. After you've done so, you can schedule your blind installation appointment! Get in touch with our team to get started today.
Schedule Your Custom Blind Services Today
The Window Fashion Store has everything you need to make your window treatments complement the decor in your home or business. From design to installation, our team will work closely with you to create a customized window treatment plan that meets all of your needs. Contact us today in Kansas City to find out more about our blinds and how they can help you create the perfect atmosphere in every room in your home or business.