Window Shades in Kansas City
Shades
Window treatments are an important part of your overall décor and can make a significant difference in your home or business' interior design. The Window Fashion Store offers a wide range of window treatment services, including shades to meet your specific needs. Our high-end custom window shades are designed to provide you with long-lasting beauty and functionality that will enhance your home or business. Learn more about our customizable options and contact us to get started today!


Our Window Shade Services
Say goodbye to basic shade solutions and hello to unique, customized window shades that meet your specific needs with The Window Fashion Store! We can help you design the window shades of your dreams when you get in touch with us.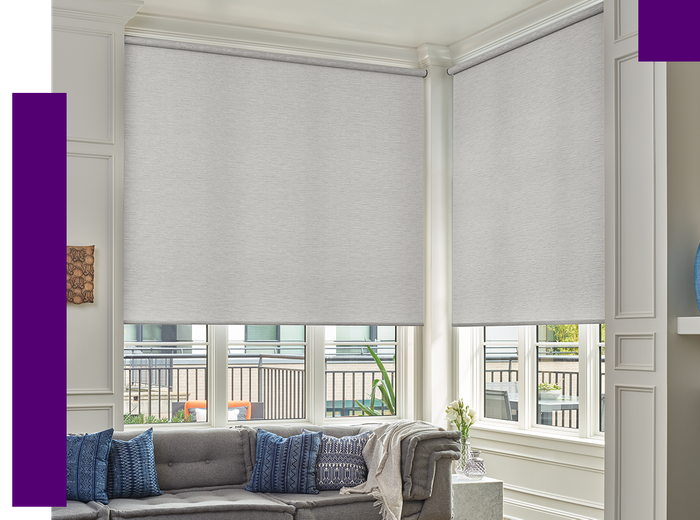 Find High-End Window Shades for Your Home
At The Window Fashion Store, quality is at the forefront of everything we do. That's why we only offer high-end, durable, and high-quality window shades for homes and businesses. With our solutions, you can look forward to automation, integration, and simplicity. Get in touch with our team today to schedule an appointment!
Window Shade Design Customized to Your Needs
Choose from hundreds of fabrics, materials, and colors to create the perfect look for your space. Our team of experienced Designers will help you choose a custom window shade solution that meets your aesthetic and practical needs. We will carefully measure your windows and provide you with a custom design that fits perfectly. Whether you're looking for traditional shades or you'd like to incorporate automation, we can help. We will help you design a plan for your shades that provides you with optimal privacy, security, and fashion.
Our shade options include Roman shades, natural woven shades, roller shades, honeycomb shades, sheer shades, and banded shades. We understand that each window in your home or business is unique, so we make sure to customize the window treatment to fit your exact needs. Get started today!
In-House Supply to Guarantee Quality
We guarantee top-quality window shades for all of our customers, no matter the size, type, color, or complexity. Our team sources the highest quality materials available to ensure the best possible results. This means that when we supply your custom window shades, you can be sure they will last for years to come.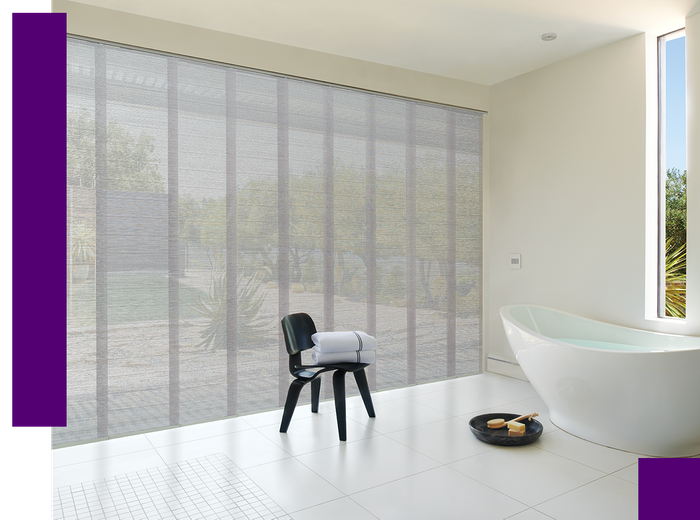 Professional Installation
Our in-house certified installation team is trained in all of the latest products and has extensive experience in window treatment installation. Their attention to detail will ensure that your shades fit perfectly and provide you with maximum functionality. Our installation process is designed to make sure that your window shades are securely and safely placed to provide optimal performance and elevated window fashion for your home!
Our Custom Shade Process
We know that hiring a custom shade designer and installer can feel daunting. That's why our team here at The Window Fashion Store is here to tell you a little bit more about our process. Get in touch with our team in Kansas City to begin your custom shade installation today!
Our process begins when you reach out to one of our designers for measurements and a quote. After initial contact, our designers will visit your home to get a better understanding of what you're looking for, and take measurements. If you choose to accept the quote, you'll be provided with a link that prompts you to sign and pay, and after that's complete, we can schedule you to begin designing your custom shades!
Find Interior or Exterior Shades at The Window Fashion Store
At The Window Fashion Store, we specialize in both interior and exterior custom shades. Whether you're looking for blackout shades or decorative sunscreens, our team can help. We also offer window treatments for energy-efficiency needs, including solar shades to block out heat and light or insulating honeycomb shades that help keep your home or business cooler in the summer and warmer in the winter.
We understand that each window treatment project is unique, so we strive to provide tailored solutions for our customers. Contact us today to learn more about our exterior and interior shades.
Schedule Your Custom Shade Services Today
We offer a comprehensive range of custom window shades, as well as design, supply, and installation services. Our commitment to quality and customer satisfaction guarantees that you will be completely satisfied with the results. With years of experience, you can count on our team to provide you with window treatment services that are designed to transform your space in a way that meets your individual style. Contact us today to learn more about how we can help you find the perfect custom window shade solution for your home or business.